# A CRITICAL BOOK REVIEW by the BRAVE VOICES EDITOR Mbizo Chirasha#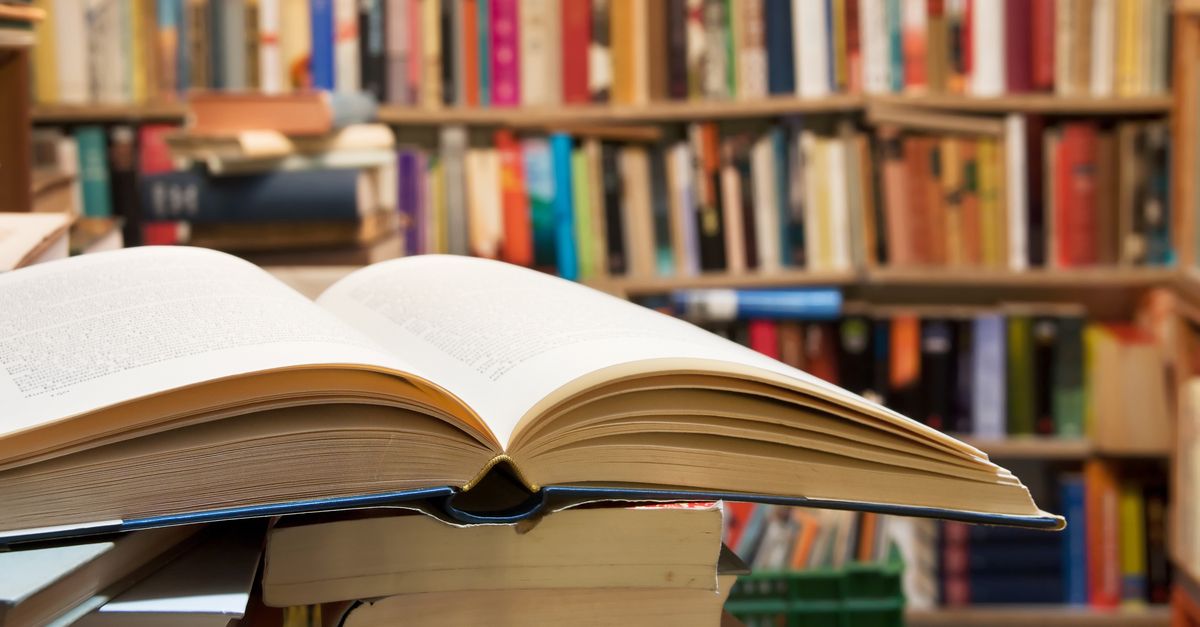 CONSTIMOCRAZY is a story of Africa weaved by an African poet patriot, a slinger wielding the spear, his pen, against treachery perpetrated by history and its cruelty. The same pen wielder rebukes Africa for frying its own beauty, dignity and morality in copper-roasting furnaces of disgrace and despotism. The African poet patriot traverses with us around, from African natural landscapes, up to the climes of the slave master where Africans are bleached in English syntax and spaghetti culture. The poet and his poetry are an experience of Africa, her story and his story. Though the poet seems intoxicated by pessimistic verbal concoction, the poet patriot does not completely relegate the reader to wallow in pastures ridden by slavery nagana, valleys smitten by colonial whooping cough and pathways strewn by African despotism. The poet is a natural wanderer, a traveller of course. Nsah Mala brings to the fore a dose of optimism as he drags us through mystic endowments of Africa and natural wonders of mother Earth, shifting our minds off from tragedies and economic ailments to the mysterious beauty the earth carries in its belly, especially if it was given more time to heal from scars poised by history and bruises of present-day traumas . The African poet patriot is a master of word- economics and a dexter carving captivating ,paradoxical poetry art.
CONSTIMOCRAZY is divided into two parts. This graphical arrangement is supposedly intentional by the writer poet who wants us to follow through his story weaved in poetry like trackers in a journey alongside a great river. The collection is truly great river, whose waters flow both vile and pure: we meet whispering crocodiles, hissing snakes, beautiful fish, gurgling streams, singing birds, dancing mermaids and their rituals, fishermen and their lines, hippos and rotting carcasses, beautiful valleys, gowns of mist, stunning gorges and laughing waterfalls.
Mala boldly interrogates the present day African with a poetic whip in his hand. his pen is his whipping sjmbok. The poem "Refugees" reflects the rot that stinks in African rondavels: "Out of their abodes, something pulled them: natural – earthquake, flood, eruption, tsunami… man-made – strike, coup, war, terrorism… War and terror are the worst of them all." The poem grapples with pain, displacement, identity crisis and lack of belongingness. And these are contemporary African crises, which have become generational, even after the calamities of slavery and colonialism. These tragic crises mainly come from within; they are perpetuated by warlords, poor governance, terrorism, banditry, despotism and corruption by the post-independent African leadership. In the same poem, the poet also points out how the angry finger of God contributes to nature-caused tragedies: earthquakes, floods, eruptions and tsunamis. These natural tragedies are not only threatening the African child but also go beyond African borders. However, in Africa they are extremely severe, as they are inherited again from generation to generation due to carelessness, poverty, poor resource management and lack of preparedness and then the refugee tragedy becomes an African totem problem. Mala also reminds Africa to get organized and walk in the path of light as her children suffer as underdogs in alien lands. Most of the poems in the first section exhibit political decadence, economic malaise and moral rot in Africa. In most cases, in the closing lines of his poems, Mala reminds the reader, the perpetrator and the victim that light can still show up if we remain resilient and correct our past hurdles; that we can also reshape our present.
In the poem "Forced into Oblivion", Mala plays the role of a traditionalist, a griot, a ritualist. He pays tribute to a national fallen hero through a soul-nipping poetry rite. Thus, his role as an African griot, a beacon of spiritual light. The poem identifies Africa as a hub of religious diversity. Africa is a calabash frothing and brimming with super-concoctions of diverse beliefs, traditions and sacred rites we perform for the dead: praises, songs, poems, dances, the animal blood we spill for them and the millet brew we spit on their fresh graves in the spirit that they will rise again to live with us, protect us and be at peace with us. It is again our show of respect to the reputed departed who might be silenced by death but still linger among us. Here the poet becomes a traditional ambassador of his people; he becomes a cultural diplomat who serves the audience with a menu of sacred rituals of a departed family or national hero in his land:
… I trod across seas of dust
to pour on your tomb my buckets of tears
and clear away the labyrinth of aching fears
which have haunted me since you left in 1989
'coz we did not unfeather fowls on your tomb!
We did not tear family sackcloth after your burial.
We did not tie the gods' fowl above your corpse.
The African poet patriot in Mala also knocks heavily on the iron-buckled doors, whose tenants are dictators, despots and autocrats, through his poem "Sonnet for Dictators." In this poem, the African poet patriot renews himself into the African word slinger. The poet is candid and brutally honest; his verses know no sacred cow. He reminds despots that they are a minority and they thrive on using the masses to gain popularity and benefit from power. Because of their negative energy extremes, they munch constitutions and they become constitutions themselves. They squash law under their feet and they become law themselves. The poem is rather ironical on its tail as the poet bemoans the absence of Gadhafi, assuming that he was a better dictator who led a rich country while other African leaders drink and suck everything out of their earth – the real dictators. The poet here plays teacher and counsellor. He is trying to rehabilitate rabid African leaders who have since become unrepentant and infected their countries with deadly autocratic rabies, not so easy to heal, and dictatorship has since become endemic in Africa: "After polls, all governments are a dictating minority,// but chosen by and answerable to an electoral majority."
Africa is blessed to have birthed the calibre of brutal-honest word slingers and truth hardened griots like Nsah Mala. Africa will never be the same as the poet rebukes the bastardization of Africa by colonial trendsetters. The patriot poet voices against the tragedy of dictatorship, political and moral decadence. The poet Nsah Mala is a true African patriot, a story teller, a teacher, a cultural activist and an overseer of African dignity.
Get it delivered
If you can't come to us, we'll go to you.
#NSAH MALA#Nsah Mala is a multilingual Anglophone Cameroonian poet and short story writer with 4 poetry books published. He is currently doing his PhD studies.
Cameroon-born poet, writer, motivational speaker and youth leader. He is the author of three poetry collections: Chaining Freedom, Bites of Insanity, and If You Must Fall Bush. His short story "Christmas Disappointment" won a prize from the Cameroonian Ministry of Arts and Culture in 2016. His poems and other writings have appeared (are forthcoming) in anthologies and magazines in Cameroon, Nigeria, Canada, USA, India, and France. His works are found in places like Stories for Humanity, Dissident Voice, Scarlet Leaf Review, The Kalahari Review, Spillwords Press, Modern Research Studies and Tuck Magazine. In 2017, his French poem "Marché mondial des maladies" was used in the novel En compagnie des hommes by the internationally-acclaimed Franco-Ivorian writer Véronique Tadjo. His poetry collection in French is forthcoming.
Weekly Recipe
MBIZO CHIRASHA# BRAVE VOICES PROJECTS CURATOR*
MBIZO CHIRASHA is the Poet in Residence at the Fictional Café
(International publishing and literary digital space). 2019 Sotambe
Festival Live Literature Hub and Poetry Café Curator. 2019 African
Fellow for the International Human Rights Art
Festival(https://ihraf.org/international-fellows ) , Essays
Contributor to Monk Art and Soul Magazine in United Kingdom .Arts
Features Writer at the International Cultural Weekly .Featured Writer
Poet Activist at The Poet A Day(https://jamiededes.com/). Core Team
Member and African Contributor to Bezine of Arts and
Humanities(https://thebezine.com/) in USA. Flash/Short Fiction Writer
for Squawk Back
Publication(http://www.thesquawkback.com/2020/01/mbizo.html).Contributing
Writer( Africa) to IHRAF
Publishes-https://ihraf.org/ihraf-publishes. African Contributor to the 2020 BlackWell Poetry Pamphlet of Oxford School of Poetry, UK. Hybrid Writings Contributor to Pulp-Pit Review, USA.The Originator of the
Zimbabwe We Want Poetry Campaign. Curator of MiomboPublishing Blog
Journal(https://miombopublishing.wordpress.com/). Founder and Chief
Editor of WOMAWORDS LITERARY PRESS. Founder and Curator of the Brave
Voices Poetry Journal. Co-Editor of Street Voices Poetry triluangal
collection( English , African Languages and Germany) initiated by
Andreas Weiland in Germany. Poetry Contributor to AtunisPoetry.com in
Belgium. African Contributor to DemerPress International Poetry Book
Series in Netherlands. African Contributor to the World Poetry Almanac
Poetry Series in Mongolia. His latest 2019 collection of experimental
poetry A LETTER TO THE PRESIDENT was released by Mwanaka Media and
Publishing and is both in print, on Amazon.com and at is featured at
African Books Collective. 2003 Young Literary Arts Delegate to the
Goteborg International Book Fair Sweden (SIDA AFRICAN PAVILION) .2009
Poet in Residence of the International Conference of African Culture
and Development (ICACD) in Ghana. 2009 Fellow to the inaugural UNESCO-
Africa Photo- Novel Publishers and Writers Training in Tanzania. 2015
Artist in Residence of the Shunguna Mutitima International Film and
Arts Festival in Livingstone, Zambia. A globally certified literary
arts influencer, Writer in Residence and Recipient of the EU-Horn of
Africa Defend Defenders Protection Fund Grant, Recipient of the Pen
Deutschland Exiled Writer Grant. He is an Arts for Peace and Human
Rights Catalyst, the Literary Arts Projects Curator, Poet, Writer,
publicist is published in more 200 spaces in print and online
#BRAVE VOICES PRESS #A digital literary arts culture Republic featuring Resistance Poetry and Voices of Mass Instruction . Speaking hard truth to Abusers of Power . Telling Transparency to greed and corrupt political leadership. Wielding Pen for the upholding of human rights. Word Slingers in trenches in their struggle for Freedom of Expression and Freedom after Expression. Brave Voices is founded by Literary Arts Activism Diplomatie , International Human Rights Art Festival Fellowship Alumni , Poet in Residence of the Fictional Cafe , Contributing Essayist to Monk , Arts and Soul Magazine , Poetry Arts Activist in Residence at The Poet a Day and BeZine of Arts and Humanities. Founding Editor of the MIOMBOPUBLISHING and Chief Editor of the WOMAWORDS LITERARY PRESS.Mbizo Chirasha an award winning and Internationally acclaimed Poet from Zimbabwe. For more DETAILS on *SUBMISSIONS* , FREEDOM VOICES CONTEST* and BRAVE VOICES POETRY JOURNAL* on the MENU appearing on the Home Page.#
CHAPTER 1. Loomings
Call me Ishmael. Some years ago—never mind how long precisely—having little or no money in my purse, and nothing particular to interest me on shore, I thought I would sail about a little and see the watery part of the world. It is a way I have of driving off the spleen and regulating the circulation.
Whenever I find myself growing grim about the mouth; whenever it is a damp, drizzly November in my soul; whenever I find myself involuntarily pausing before coffin warehouses, and bringing up the rear of every funeral I meet; and especially whenever my hypos get such an upper hand of me, that it requires a strong moral principle to prevent me from deliberately stepping into the street, and methodically knocking people's hats off—then, I account it high time to get to sea as soon as I can.